Light Up Golf Balls
We have everything on stock for a perfect game of Glow Golf.
The most important item: Light up Golf Balls sometimes called LED Golf Ball.

What do I need to play Glow Golf ?
Its actually almost the same as a game of golf during the day.
You need to gather a group of friends, fellow works, family you name it.
Of course you need some Golf Clubs and a good location to play the game.
It can be a Golf course, large backyard  but a Meadow will also work.
We suggest to order to Glow Sticks to mark the hole and Golf course.
Maybe some Light Up Foam Sticks to mark the green but that is really it.

Oh, yes - we almost forget the most important thing:
What kind of Light of Golf Balls do I need?
There are many different types of Golf Balls with light on the market.
We will explain some of the differences to you.
Golf balls with LED Lights inside.
This is the model we are currently selling.
The ball start to light after the first impact and Light up for about 8 minutes.
We have 4 different colours available to create teams if needed.
You can find the Light Up Golfballs here on our website.
Glow in the dark Golf Balls.
This is an item we currently do not offer.
Its just a normal looking golf balls only they added glow powder during the production process.
The ball can be "charged" with a bright light, like a flashlight, mobile phone or special charger.
We have tested many suppliers in the market and we found out the quality is poor.
Golf balls with a Glow Stick inside.
This is an item we sold in 2016 when the market of glow sports started for us.
A very small 1.5 inch Glow Stick was placed inside a visible golf ball.

Here is am image to show you how this works.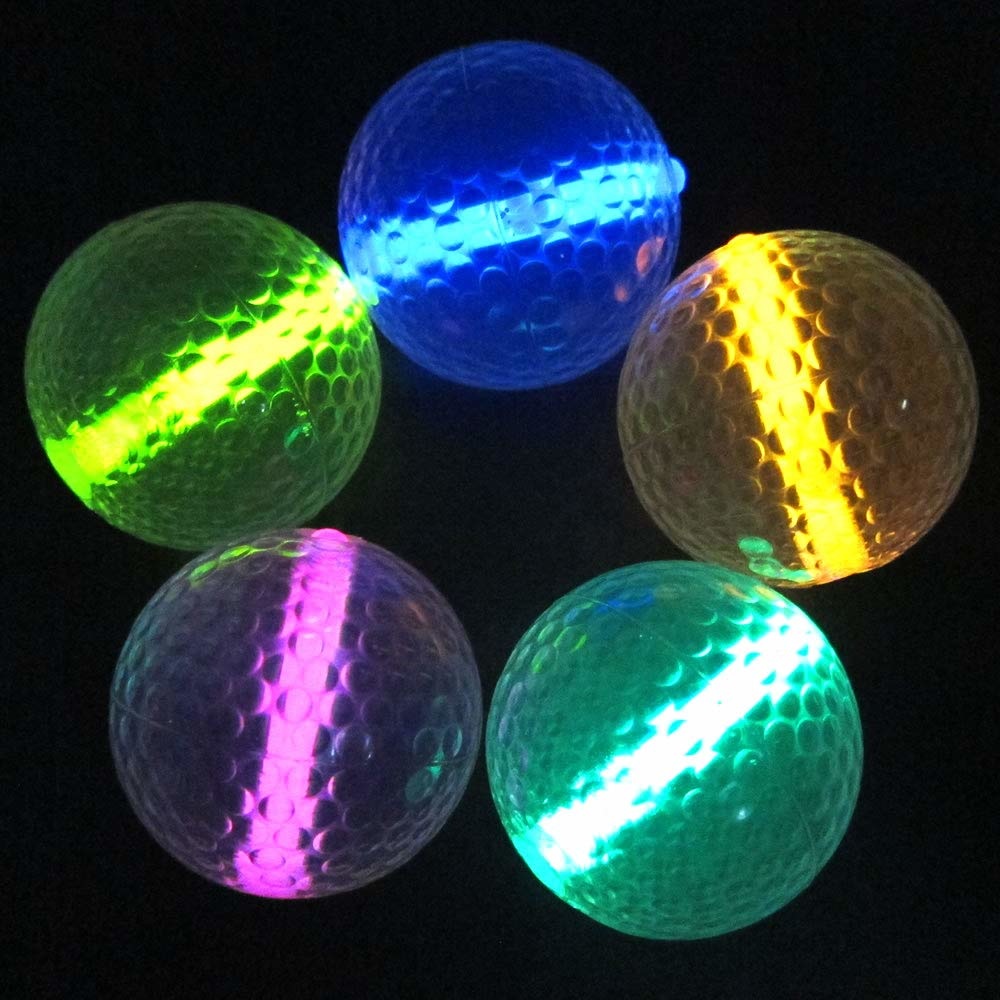 We also stopped selling this model when the golf ball with LED lights came on the market.
The problem with the glow stick golfball is when you hit the wrong place the glow stick can fly out of the ball during impact, so you will lose the ball during the night.
Contact us.
Do you need glow in the dark or Glow Golf products, please contact us for more information.
We can prepare a glow pack for you which contains all the products for a certain amount of people.